Bass Museum of Art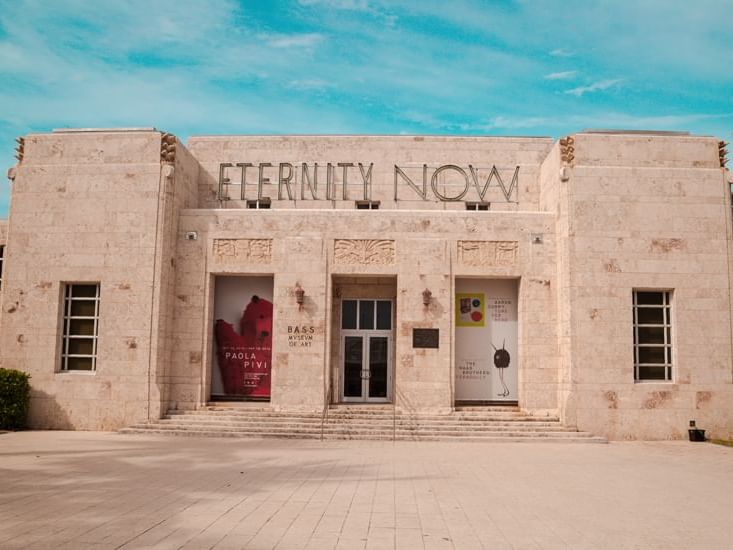 The Bass is Miami Beach's renowned contemporary art museum. Replete with historical significance, The Bass was founded in 1964 by the City of Miami Beach, the museum was established after the donation of a private collection by residents John and Johanna Bass and opened in what was formerly the Miami Beach Public Library and Art Center, a 1930s Art Deco building designed by Russell Pancoast.
Recognized for organizing the first solo museum exhibitions in the United States of international artists such as Erwin Wurm, The Bass has also presented major exhibitions by influential artists including El Anatsui, Isaac Julien, Eve Sussman and Piotr Uklański. The exhibition program encompasses a wide range of media and artistic points of view, bringing fresh perspectives to the diverse cultural context of Miami Beach.
This incredible museum is also available for any events, meetings or other business needs. The Bass is a nonprofit, tax-exempt organization accredited by the American Alliance of Museums.
2100 Collins Avenue 33139 Miami Beach United States
Wednesday10:00am - 5:00pm
Thursday10:00am - 5:00pm
Friday10:00am - 5:00pm
Saturday10:00am - 5:00pm
Sunday10:00am - 5:00pm